Norst® Polymers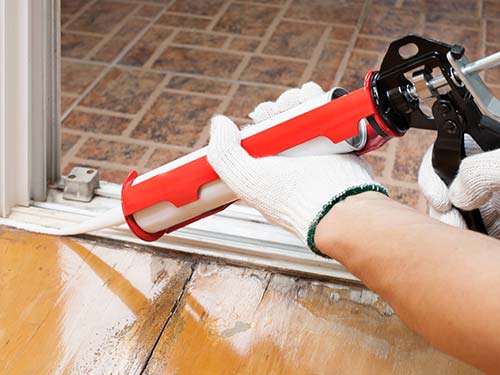 NorthStar Elastomers, LLC manufactures custom blended base rubber compounds and additives, used in the manufacture of adhesives and sealants for a wide range of usage and benefits. Generally Butyl or PIB based, compatible with NR, SBR, EPDM, PPE, most rubbers and plastics. Avoid aromatics, silicones, water-based mixtures.
Tirecycle™ Rubbers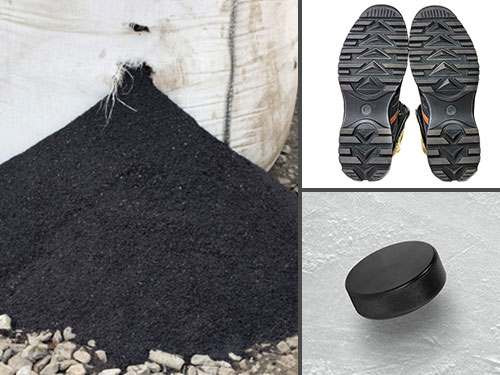 The fundamental product is "a pre-cured, engineered, particulate elastomer with a coherent, homogeneous, reactive surface; ready to bond into any appropriate virgin rubber or masterbatch." Tirecycle™ is an advanced material, which upcycles and rejuvenates rubber crumb, to perform as virgin replacement or equivalent. Made predominantly from tires, but EPDM, neoprene and many other rubbers and plastics will also work. Many production wastes and used materials may be repeatedly recycled via the Tirecycle™ process, and still maintain performance.
The NorthStar Advantage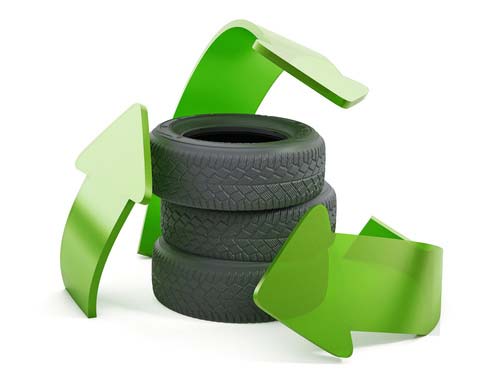 NorthStar Elastomers, LLC (NSE), is proud to be a GREEN company with Solvent Free / Sustainable production. NSE promotes "Mechanochemistry". In our standard products, no solvents are used. In addition, NSE's production creates no processing waste or residue, and does not pollute or cause environmental hazards. We can effectively and efficiently use off-spec and recycled materials and tailor products to manufacturer end use. Our products have been in use across the world for more than 25 years.
Industries we work with

Tire Makers

Construction

Adhesives/Sealants
Innovative custom solutions for projects small to large. Make your manufactured rubber products better with NorthStar.